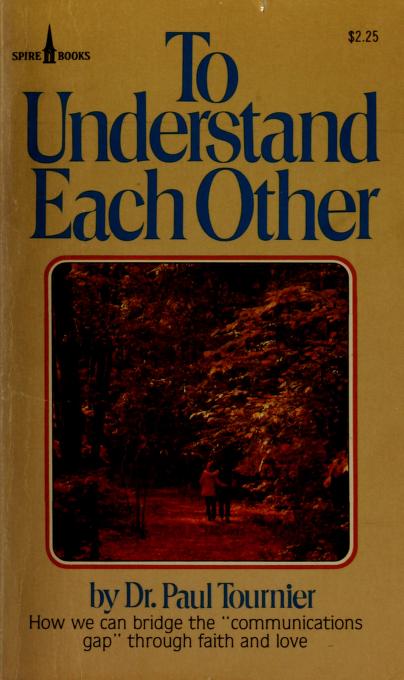 "When we talk of marriage counseling we think immediately of the extreme cases, of threats to seek divorce, of couples in violent disputes who frequently come to blows," Paul Tournier states. But there are many other couples whose marriages are no less a failure. "They live side by side, without hurting one another, but poles apart, because of no real understanding of one another." According to Tournier, the ability to understand each other is what counts in working out marital happiness together. With wisdom and warmth, Tournier suggests ways to achieve this understanding.
If you notice issues in this book, please contact us so we can fix them, you'll get to be on the thank-you list if you so choose. If the links to the scan are missing or dead, please contact us as well, we have a backup of everything.
Contributor(s)
Tifap

Monero: donate to scriptorium :)
Bitcoin: donate to scriptorium :)
Ether: donate to scriptorium :)
Donate to help our effort!
Please donate to Scriptorium if you want more of those texts released. Editing each page takes 15min and researching and cataloging worthy texts is also time-consuming. We accept other payment methods as well as donations of materials (paper, ink, machines...) and time. Please reach to us!
Monero
8BextuEzREqHiE2F9dJCwceFALmazUm5i6PYyMryUJmtZS5LRyGBX7f9XMSiW27bvM7WvtoBayibHg79tRm4gEoCLeGi4P7