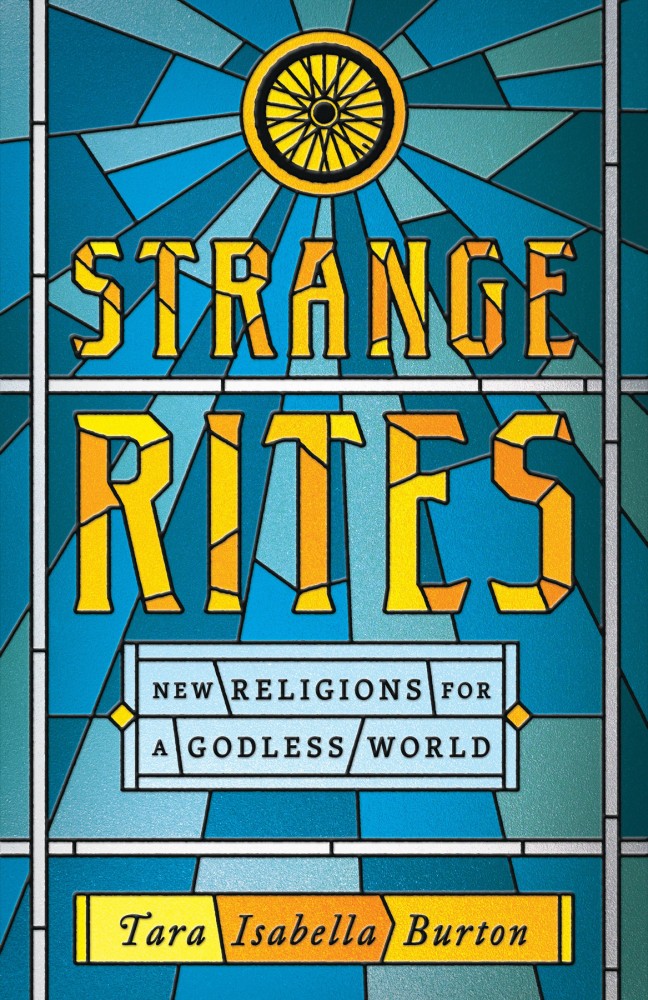 Strange Rites, New Religions for a Godless World
A sparklingly strange odyssey through the kaleidoscope of America's new spirituality: the cults, practices, high priests and prophets of our supposedly post-religion age.
In Strange Rites, Tara Isabella Burton takes a tour through contemporary American religiosity. As the once dominant totems of civic connection and civil discourse—traditional churches—continue to sink into obsolescence, people are looking elsewhere for the intensity and unity that religion once provided. We're making our own personal faiths - theistic or not - mixing and matching our spiritual, ritualistic, personal, and political practices in order to create our own bespoke religious selves. We're not just building new religions in 2019, we're buying them, from Gwyneth Paltrow's gospel of Goop, to the brilliantly cultish SoulCycle, to those who believe in their special destiny on Mars.
In so doing, we're carrying on a longstanding American tradition of religious eclecticism, DIY-innovation and "unchurched" piety (and highly effective capitalism). Our era is not the dawn of American secularism, but rather a brand-bolstered resurgence of American pluralism, revved into overdrive by commerce and personalized algorithms, all to the tune of "Hallellujah"–America's most popular and spectacularly misunderstood wedding song.
Please contribute to help make this item accessible!
only epub available online, no scan
If you notice issues in this book, please contact us so we can fix them, you'll get to be on the thank-you list if you so choose. If the links to the scan are missing or dead, please contact us as well, we have a backup of everything.
Contributor(s)
anonymous

Monero: anonymous contributor
Bitcoin: anonymous contributor
Ether: anonymous contributor
Donate to help our effort!
Please donate to Scriptorium if you want more of those texts released. Editing each page takes 15min and researching and cataloging worthy texts is also time-consuming. We accept other payment methods as well as donations of materials (paper, ink, machines...) and time. Please reach to us!
Monero
8BextuEzREqHiE2F9dJCwceFALmazUm5i6PYyMryUJmtZS5LRyGBX7f9XMSiW27bvM7WvtoBayibHg79tRm4gEoCLeGi4P7