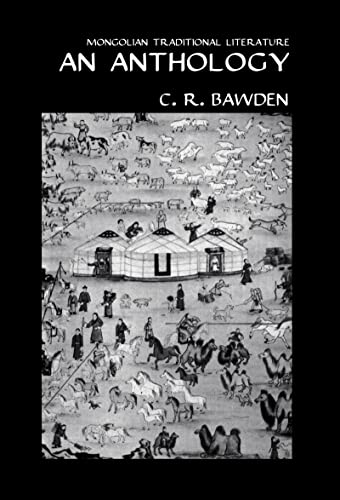 Mongolian Traditional Literature: An Anthology
This introduction to both written and oral Mongolian literature from the thirteenth to the nineteenth century provides a rare insight into the changing world views of the Mongolian people: from clan society to Soviet culture. Translated by renowned scholar Charles Bawden, the work is organised into Histories, Legends, Didactic literature, Epics, Shamanistic Incantations, Folk­ tales, Myths, Sino-Mongolian Prose Literature, Lyrics and Other Verse and Reminiscences, concluding with a modern short story. This important work, which makes the rich tradition of Mongolian literature available for the first time, will be essential reading for many years to come.
request
I want this book!
We are working on finding a way to source this book and a volunteer who will scan it. If you want to get notified, just insert your email address here and you'll receive notifications about this request (expired copyright, funding received, incoming release from a volunteer, etc.)
Donate to help our effort!
Please donate to Scriptorium if you want more of those texts released. Editing each page takes 15min and researching and cataloging worthy texts is also time-consuming. We accept other payment methods as well as donations of materials (paper, ink, machines...) and time. Please reach to us!
Monero
8BextuEzREqHiE2F9dJCwceFALmazUm5i6PYyMryUJmtZS5LRyGBX7f9XMSiW27bvM7WvtoBayibHg79tRm4gEoCLeGi4P7