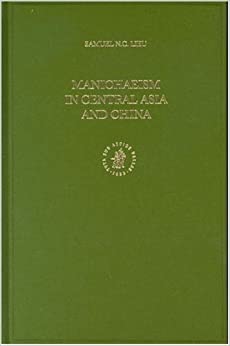 Manichaeism in Central Asia and China
The discovery of genuine Manichaean texts from sites like Turfan and Tun-huang since the beginning of the century has greatly increased our knowledge of the teaching of Manichaeism and of its amazing geographical spread in pre-Islamic times. This volume brings together the contributions by a leading authority on the subject including a long survey article on the history of the discovery of the texts from Central Asia as well as articles focusing on some of these texts and on the incredible history of adaptation and survival of the sect in China proper. The studies include many Chinese texts on Manichaeism made available for the first time in their original scripts and in translation. The volume also contains the first ever working catalogue of all Manichaean texts (in western as well as oriental languages) published up to 1997.
See Manichaeism in Mesopotamia and the Roman East
request
I want this book!
We are working on finding a way to source this book and a volunteer who will scan it. If you want to get notified, just insert your email address here and you'll receive notifications about this request (expired copyright, funding received, incoming release from a volunteer, etc.)
Donate to help our effort!
Please donate to Scriptorium if you want more of those texts released. Editing each page takes 15min and researching and cataloging worthy texts is also time-consuming. We accept other payment methods as well as donations of materials (paper, ink, machines...) and time. Please reach to us!
Monero
8BextuEzREqHiE2F9dJCwceFALmazUm5i6PYyMryUJmtZS5LRyGBX7f9XMSiW27bvM7WvtoBayibHg79tRm4gEoCLeGi4P7