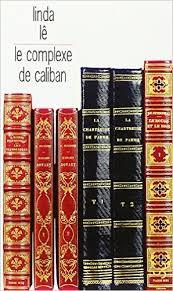 Lire, c'est être lu par ce que nous lisons. La lecture est le temps dérobé à la mort. Le livre peut être le compagnon le plus secret, celui qui a des pouvoirs démiurgiques. Des lectures d'enfance aux œuvres qui ont fait de l'auteur de cet essai celle qu'elle est, Le Complexe de Caliban retrace un parcours où le Je me souviens nostalgique est une manière d'être au monde. Interrogation sur la langue, sur l'identité et sur la place qu'occupe aujourd'hui la littérature, ce livre est aussi un hommage, des exercices d'admiration dédiés aux chers disparus.
request
I want this book!
We are working on finding a way to source this book and a volunteer who will scan it. If you want to get notified, just insert your email address here and you'll receive notifications about this request (expired copyright, funding received, incoming release from a volunteer, etc.)
Donate to help our effort!
Please donate to Scriptorium if you want more of those texts released. Editing each page takes 15min and researching and cataloging worthy texts is also time-consuming. We accept other payment methods as well as donations of materials (paper, ink, machines...) and time. Please reach to us!
Monero
8BextuEzREqHiE2F9dJCwceFALmazUm5i6PYyMryUJmtZS5LRyGBX7f9XMSiW27bvM7WvtoBayibHg79tRm4gEoCLeGi4P7